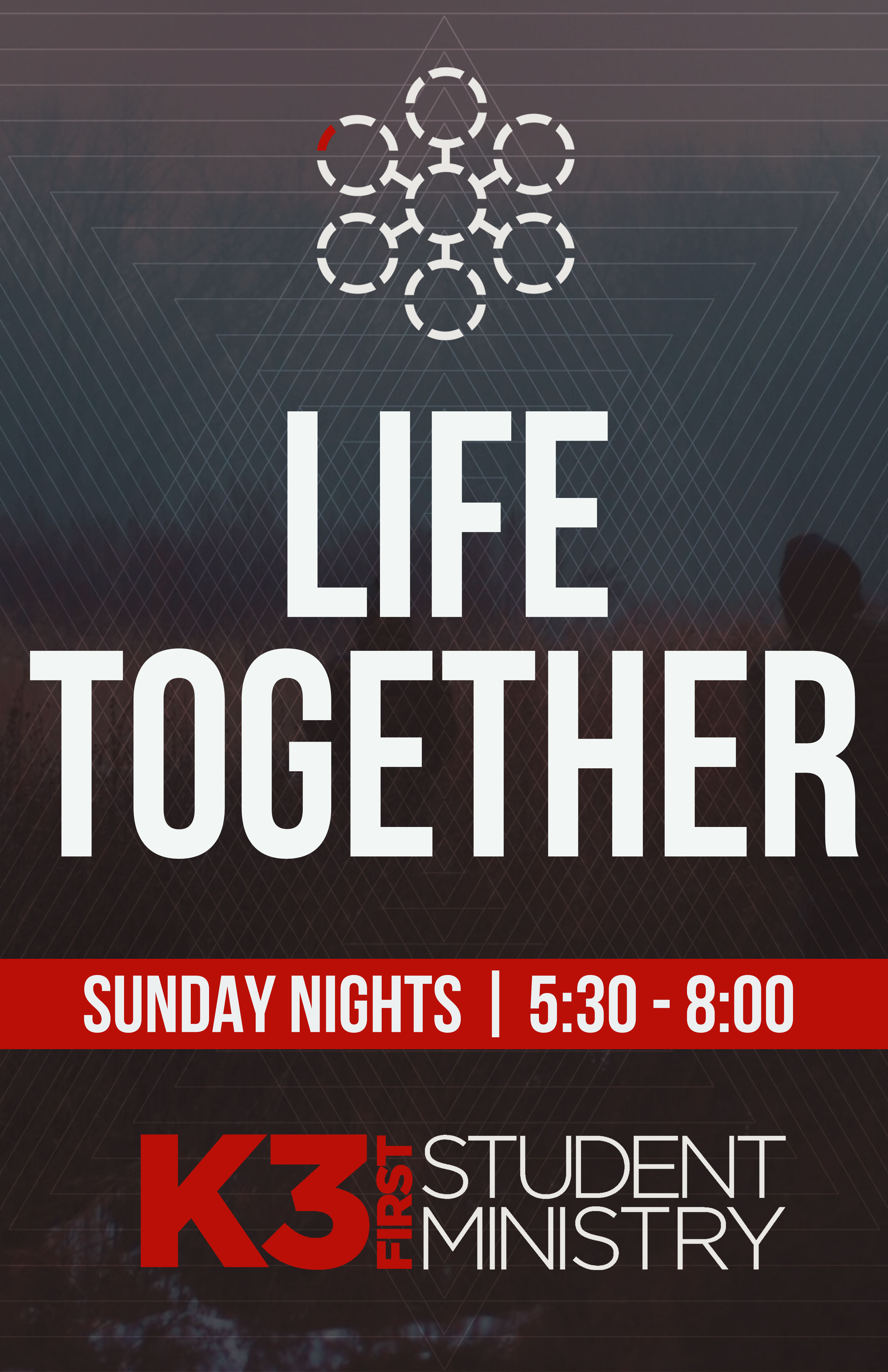 Hanging out with friends, laughing with one another, engaging God's truth, sharing meals, spending intentional small group time in prayer and discussion with your peers…this is how we share in Life Together.

Every Sunday night the student ministry gathers for Life Together in the youth area from 5:30-8:00p. Every week we participate in games or activities, share a time of teaching, and spend significant time together in peer small groups. We also share monthly meal and worship times together.

Small groups are the lifeblood of Life Together and the most important element of each Sunday evening. These groups provide an opportunity for students to meet weekly in age- and gender-based groups to discuss the intricacies of life as a teenage student and how to live as a follower of Jesus in an often difficult world.

If you're a middle or high school student who isinterested in engaging a meaningful and authentic community of friends, we'd love to meet you!