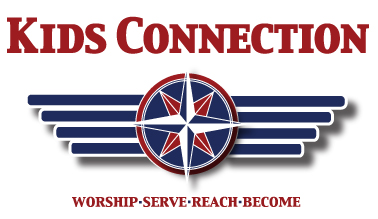 Connecting Kids to Christ
Connecting Kids to Christ through

Worship
Connecting Kids to Christ through

Serving
Connecting Kids to Christ through

Reaching

out to others
Connecting Kids to Christ through

Becoming a Disciple of Christ
Our Children's ministry seeks for each child to grow and have a personal relationship with Christ.
We give the children different opportunities to worship, serve, reach and become a disciple of Christ.
Nursery
Parent Handbook We now have a Parent Handbook that gives information on our goal in offering ...
more
---
Preteen Ministries
Preteen Ministries exists for children in 5th and 6th grades. This ministry is designed to ...
more
---
Children's Worship
We are working in the New Testament.
---